——The party branch of Huibo Medical organizes the patriotic film "Eight Hundred" movie viewing activities
In order to vigorously promote the spirit of patriotism, further strengthen the ideological education of party members, inherit the red memory, realize the original mission, and learn from the power of example. From August 28th to 31st, the party branch of Huibo Medical organized to watch the patriotic film "Yabai" adapted from real events. The leaders of each party group organized in Nanyang, Zhengzhou, Sheqi, and Anyang. A total of 38 party members and activists participated in this movie-watching activity and shared the feeling of the patriotic feelings of the heroes protecting our mountains and rivers with flesh and blood in the film.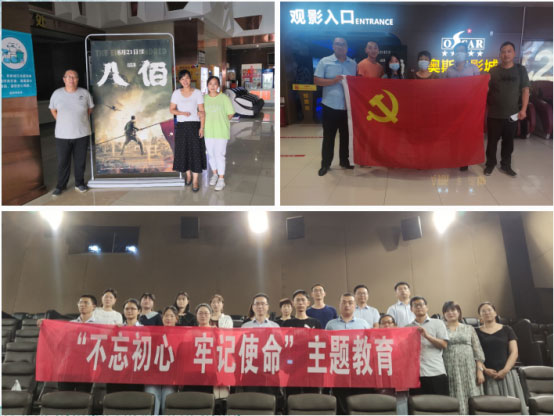 "People in the country are like this, how dare a Japanese pirate". This film is set in the Battle of Songhu. The Chinese army suffered 300,000 casualties in three months. More than 500,000 troops were ordered to withdraw westward, and a regiment of the 88th Division was left behind. The patriotic martyrs carried the banner of saving the country and the people with their flesh and blood, stationed in the four-row warehouse, resisted stubbornly for four days and nights, and defended the last line of defense in Shanghai. Exciting and exciting scenes, exciting and thrilling moments, put people in the long river of history.
Facing the iron plate that the Japanese could not explode with a grenade, a soldier resolutely chose to strap explosives to himself. Facing bullets, his sacrifice was brave and fearless. Every soldier who chanted his name and disappeared into the blood and smoke with the sound of bombing was a fearless hero.
During the movie watching, everyone's mood was sometimes excited and sometimes nervous, and many party members burst into tears from time to time. The movie ended, the audience was silent, everyone was immersed in a tragic atmosphere for a long time and never recovered. At times of national and national crisis, the bloodliness of the Chinese soldiers and the Chinese people's spirit of surrendering their lives for the country and the people, moving forward courageously, and not afraid of sacrifices are admirable. Even if the war-torn, arduous and harsh environment has long since passed by, the image of the great warriors who have been carrying forward with our burdens will never be obliterated in the years of passion and war.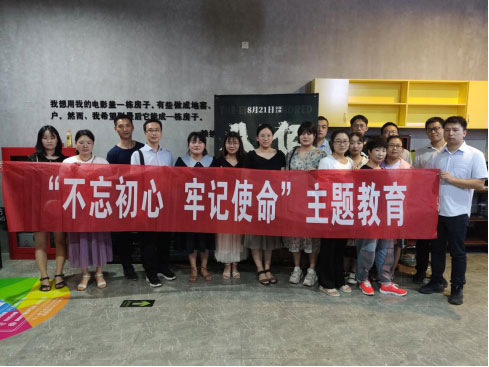 A good life is hard to come by, and we must remember history. Everyone said that in the future work, we will take the martyrs as an example, take the party constitution as the standard, stand on their own duties, perform their duties, and forge ahead, transform the enlightenment obtained in the film into real spiritual motivation, work hard, and forge ahead. Give full play to the vanguard and exemplary role of party members, live in a prosperous age and not lose sight of it, and add luster to the party flag with practical actions!