——Pingmei Shenma Medical Group General Hospital Wang Peng and his party visited Huibo Medical
On September 7, Dean Wang Peng of the General Hospital of Pingmei Shenma Medical Group visited Huibo Medical to learn more about the cooperation model, product category, intelligent technology, digital construction planning and other aspects of intelligent rehabilitation projects. Also participating in the event were Zhang Baowei, Deputy Dean of the General Hospital of Pingmei Shenma Medical Group, Zhang Dongfeng, Secretary of the Rehabilitation Hospital Branch of the General Hospital of Pingmei Shenma Medical Group, and Executive Vice President of the Rehabilitation Hospital of the General Hospital of Pingmei Shenma Medical Group (Pingdingshan Tzu Chi Hospital manager) Tang Xiaofei, Qin Xiaofeng, Director of Rehabilitation Physiotherapy of Pingmei Shenma Medical Group General Hospital, Liu Taojie, Director of Rehabilitation Medicine Section 2, Pingmei Shenma Medical Group General Hospital, and 10 others. Zhu Changfa of Active Marketing Center and Han Ping, the director of the office, received Dean Wang Peng and his party.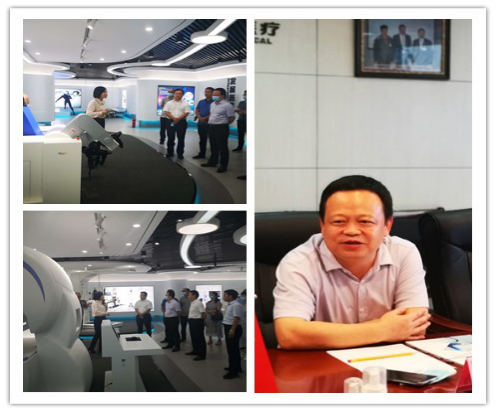 Dean Wang Peng said: "I came to Huibo Medical today to gain a lot. I did not expect that there is such a high-quality enterprise with high technology content, complete product categories, advanced development concepts, and close upstream and downstream integration in the hinterland of Henan. We are worthy of this trip. Vision has grown insight."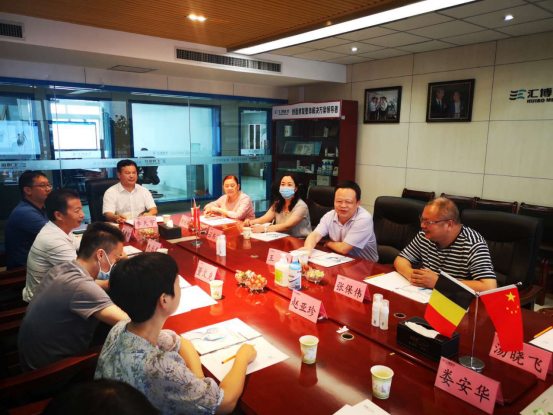 He said that seeing our advanced plan focusing on digitalization is indeed a step ahead. The rehabilitation industry has broad prospects, involves a large number of people, and covers a wide range. It is a sunrise industry, and it is also an industry with large social and market benefits. We admire you for such a large-scale layout in this industry. Pingmei General Hospital is also making some plans for rehabilitation. We have looked at your plan and there is a lot of room for cooperation.
Zhu Changfa introduced the background of Huibo Medical's investment in Sidic. He said: "Sidic is the project implemented by our chairman Zhu Tiangang when he accompanied the provincial party secretary Wang Guosheng to Europe in July 2018. Belgium has advanced concepts in the rehabilitation industry. The technology is first-class. We have introduced the core advantages of Belgium's advanced concepts and technologies to the country. We hope to fully integrate our advantages in production, operation and services to serve the vast number of patients in China. At the same time, we will be oriented to the global and Asia-Pacific region. , To build a R&D and operation center, lead by innovation, stand by technology, win by service, and realize the integration of artificial intelligence and big data technology. We hope that our linkage will make due contributions to the development of Henan's intelligent rehabilitation industry!