——Leaders of the Aging Division of the Henan Provincial Health and Family Planning Commission and the director of the Second Provincial Hospital visited Sidick (China)
On September 6, Director Zhu of the Department of Aging of Henan Provincial Health and Family Planning Commission, and President He of the Provincial Second People's Hospital visited Sidic (China) Zhengzhou Operation Center for inspection. Director Zhu has a detailed understanding of Sidic's product types, operating models and technical advantages, and has experienced some products.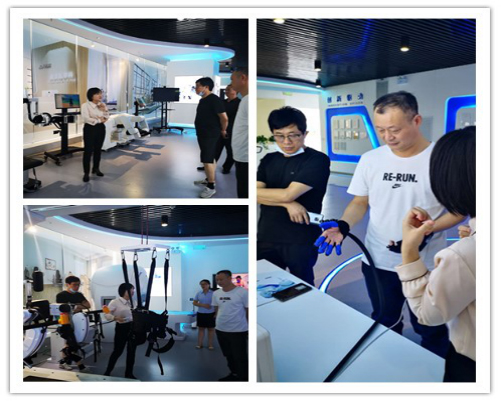 Director Zhu said: "With the changes in the aging structure, the elderly care industry is a big industry. Henan alone has reached 16 million elderly people. We are focusing on the goal of transforming elderly care to enjoy the elderly, and achieve the goal of providing for the elderly and learning. The overall goal of having medical care for the elderly, having fun for the elderly, and doing something for the elderly. Therefore, we have to plan ahead and strengthen the promotion of the aging industry. We are also choosing the linkage between the government, enterprises, and the market. With such a highly intelligent enterprise, we hope to strengthen linkage and jointly promote the healthy development of the elderly care industry."
Dean He of Provincial Second People's Hospital said that Sidic has high level of intelligent technology and advanced operation concept. Although the company is young, the team is vigorous and does things grounded. It is very in line with the future technology trend and the space for our cooperation is very large. , I hope we will work together to improve the level of rehabilitation in Henan.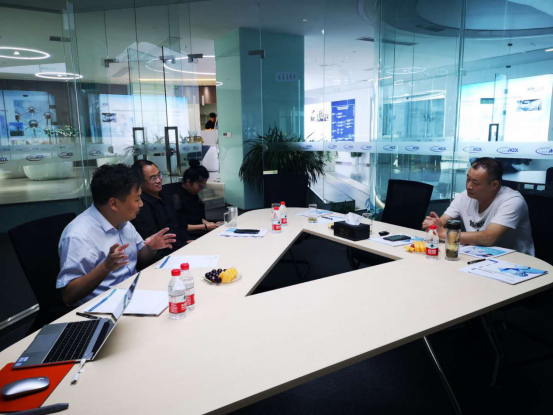 Chairman Zhu Tiangang introduced the future operation direction, ideas and goals, gave a detailed interpretation of our equipment, supplies, and services, and vividly and realistically advanced the concept and implementation of big data collection, analysis, and application. Detailed explanation. Director Zhu and Director He spoke highly of our overall planning and development direction. They said that Sidic's advanced layout and technology leadership aimed at the deep integration of the entire industry chain of rehabilitation equipment, rehabilitation supplies, and operational services to achieve artificial intelligence and The integration of big data technology hopes that our linkage will make due contributions to the development of Henan's intelligent rehabilitation industry!