September 5-7, Member of the Standing Committee of the Professional Committee of Infection and Injury Prevention and Control of the Chinese Association of Preventive Medicine, leader of the Diabetic Foot Prevention and Treatment Group, Chairman of the Northeast Diabetic Foot Committee of the Chinese Society of Rehabilitation Medicine Professor Han Huimin, a diabetic foot expert, and his party visited Huibo Medical. Professor Han and his party were warmly received by Huibo Medical Chairman Zhu Tiangang, Huibo Medical Special Expert Director An Zhenghong, Director Liu Sheng of the Wound Repair Project Operation Department, and Director Yao Jiankun of the Marketing Center.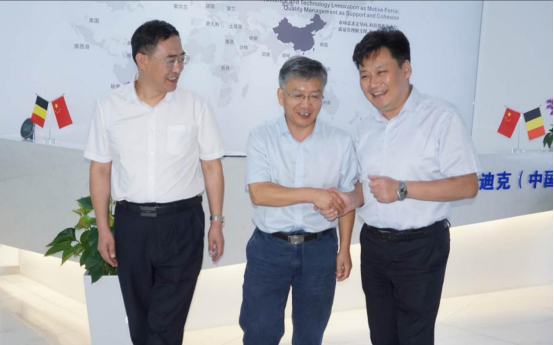 Professor Han first came to the Siddick (China) operation center and R&D center on the Longzi Lake Wisdom Island in Zhengzhou. He had a deep understanding of intelligent rehabilitation robots. He asked in detail about the technical features, clinical applications and market conditions of each product. Highly appraise Sidic's technology research and development and operation mode.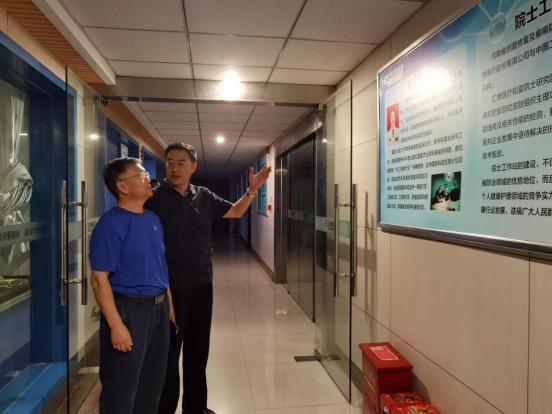 Professor Han and his entourage then came to the scientific research and production base of Huibo Medical Dressings in Nanyang City, visited the academician workstation of Huibo Wound Face Materials, and discussed the scientific research cooperation of functional dressings with Director Zhou Xinqin of the Institute. He said that the Henan Huibo Medical Wound Repair Project Operation Center has built a platform for domestic hospitals and patients in the field of chronic wounds. Looking at the domestic patients with chronic wounds, there are too many chronic wound patients who need our technology and benevolence, so that Huibo Medical will become a chronic wound expert and hospital. Build a big love platform with patients, so that more chronically invasive patients in China can get professional technology, which reflects the doctors' rescue and humanistic care.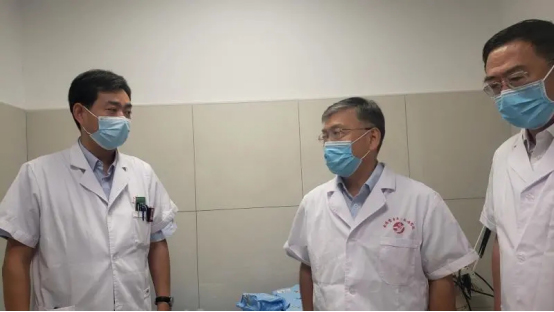 Professor Han Huimin came to the chronic wound outpatient treatment room and the large vessel surgery ward jointly built by Huibo Medical and the First Affiliated Hospital of Nanyang Medical College, and learned about the department and outpatient situation in detail, and proposed the design of the chronic wound ward and treatment room Gave constructive opinions. Chaired by Zhao Luyang, director of the Department of Macrovascular Surgery, Professor Han and Deputy Chief Physician Li Yan, Huibo Specially-appointed Chronic Injury Expert An Zhenghong, and department staff had a discussion, and discussed the "About Strengthening the Surface Chronic Refractory Wounds" by the General Office of the National Health Commission. Ulcer) Diagnosis and Treatment Management Work" (Guowei Ban Yihan [2019] No. 865) document, and made recommendations on the basic skills of medical staff in our department in accordance with the construction standards of the Wound Repair Department, and at the same time invited relevant personnel to carry out the national Sexual communication learning.